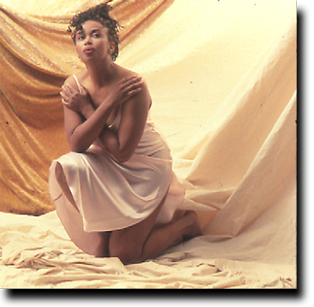 "I was part of the civil rights era and marched. I was bused to [a black] school and witnessed a lot of racist events in St. Louis. When I finally went to a mixed school we had separate lunches, gym times, and white kids said nasty things. I can't believe I'm old enough to remember this stuff. So today I feel like an advocate for peace. And because the stage is a platform, I don't ever think I'm just a diva adorned in a beautiful dress. I believe performers have the ability to affect humanity and spirituality."

Convinced that it is far better to give than to receive, Jeri annually performs for charitable organizations and produces film and theatre projects that tap into cultural mosaics, discovering and showcasing emerging talent, and presenting cultural, historical tributes.

Several of Jeri's humanitarian efforts appear on jazz video and audio productions which continue to rotate in international airplay for BET, BRAVO, World Vision, Radio France and Canadian Broadcasting Corporation.

Jeri Brown was the recipient of the Dr. Martin Luther King Jr. Achievement Award (previous winners include Oscar Peterson) in 2004. The award was presented at the 19th annual Black Theatre Workshop's event held in Montreal, Canada.

Of note is Jeri's October 2001 "Peace Concert Tour" of France and Turkey one month after the September 11 tragedy, was recorded for Radio France.
Ms. Brown regularly gives benefit concerts for social service charities including Leukemia and Lymphoma Society, Centraide, Canadian Diabetes Association, World Vision and CRUDEM.

In 1994, Jeri Brown founded her own non-profit society, Jongleur Artist Group, committed to providing local talent with education and performance opportunities. She has since inaugurated the Jongleur Vocal Arts Performance School with locations in Montreal and Halifax. These efforts continue to produce and provide support through scholarship, mentorship and training. Of note are several participants who have entered university or won praise in performance competitions such as Canadian Idol.
"I love the challenge of a musical moment, the immediacy of it." Ms. Brown's voice can be described as three-dimensional. To the up and down (a four-octave range), she adds an in and out, a plasticity of dynamics stretched and deepened by changes of vowel and tonal color, from breathy contralto to high flute- like tones. Like Sarah Vaughan, Brown has a rich complex voice that is always on pitch. Such talent has afforded Jeri Brown a lifetime of vocal experiences from jazz, pop and spiritual to avant-garde, classical and musical theatre. Like Betty Carter, Brown approaches a song as an instrument and makes her own musical path.
History and early training
Jeri Brown was born in Missouri and has been singing publicly from the age of six. It was in Iowa, on a four-year scholarship, that she studied classical voice under the direction of Frank Summerside. As a result of student performances in mid-western U.S. and Europe, (Sweden, Germany, Norway and Holland), her voice caught the attention of musical directors and composers looking for an imaginative voice with incredible range effortlessly creating aesthetic touches to their contemporary or avant-garde works.

Along with performances with the Cleveland Chamber Orchestra and St. Louis Symphony Orchestra, Jeri began performing more stylistic renditions of standards from theatre, film and pop culture.

Drummer and renowned bandleader Bob McKee, former percussionist on the long- running Mike Douglas television series, invited Jeri to become lead singer in several of his combos in Ohio. This exposure and training led to performances with many renowned artists including Ellis Marsalis, Billy Taylor and Dizzy Gillespie. It was also during this period that Ms. Brown was encouraged to improvise in concert with such emerging artists as Joe Lovano.

Jeri Brown then rapidly moved into the front rank of jazz vocalists from the Cleveland area as resident vocalist with The Cleveland Jazz Orchestra. Besides focusing on classic jazz standards, she developed as an accomplished lyricist, recitalist, concert soloist and recording artist, and has become one of the world's most respected jazz vocalists.